Experienced. Creative.
Dedicated.
Mediator based in the San Francisco Bay Area
and handling mediations State Wide.
Experienced Mediator Helping Parties
Find Amicable Solutions Outside of Court
An accomplished mediation firm that helps people mediate Family Law, Probate, as well as real estate related conflicts.
While litigation may seem like the only option to settle a dispute, it is rarely the most effective, efficient, or economical course of action. At the Mediation Offices of Martin F. Triano, I serve as a third-party, a neutral, an impartial mediator throughout the State of California. I handle a variety of legal matters and disputes including business law disputes, family law disputes, probate disputes, construction defect disputes, tree and view disputes, neighbor disputes, commercial and residential lease and contract disputes, and complex real estate disputes. With decades of experience using alternative dispute resolution methods, I know how to assess highly complex situations and help parties reach mutually agreeable solutions. Whether you want to work out the division of marital property, resolve a property line dispute or discuss a visitation schedule, I will give you an overview of what to expect and explain how mediation will help you take control of your legal process with a solution you carve out versus going to a trial with no guarantees.
Creative neutral who provides compassionate and attentive guidance to help you resolve your dispute.
Legal disputes are stressful, expensive, and may feel impossible to manage without guidance from an experienced neutral. I strive to help counsel and mediating parties regain control over their business and personal lives and resolve their contested issues. This, is supported by my:
Positive reputation — I have earned an AV Preeminent® Peer Review Rating by Martindale-Hubbell® for my high ethical standards and professional abilities.
Focus on litigation alternatives — Mediated solutions are much more likely to produce a favorable and equitable outcome, and I concentrate on this alternative so that parties can potentially avoid the costly process of litigation. Many parties want their disputes handled by a surgeon who will divide the issues with a fine scalpel. However, many parties find the experience of a trial as the division of contested issues with a "meat cleaver".
Track record of successful outcomes — Having 40 years as a litigator and over 25 years as a settlement officer mediator and Judge Pro Tem, I can quickly and accurately identify the core issues of your dispute, and this knowledge has allowed me to consistently secure positive and creative results for parties.
When you have a legal problem, you need a direct and proven route to resolve it, and I am adept at using the tools of mediation to settle cases in an expeditious and cost-efficient manner.
Dedicated mediator delivers skilled support to individuals and businesses in the San Francisco Bay Area, across the State of California, and internationally
I provide reliable and astute mediation services in-person and virtually with a focus on:
Family law mediation — Issues involving your family are sensitive and highly personal and therefore best resolved outside of a public courtroom. The flexibility of family law mediation is often a much better option, and I provide insightful assistance to counsel and parties seeking resolution through this process. As a third party mediator, I can help each side reach an agreement on key matters, like child custody or the division of property.
Real estate mediation — Property is unique and often so are the disputes related to it. I help counsel and parties who wish to avoid the time and expense of litigation pursue real estate mediation to reach creative solutions that better address the particular circumstances of each case.
My goal is to facilitate positive results, and regardless of the complexity of your dispute, I have the knowledge and experience to offer effective and comprehensive guidance that will benefit your case.
Contact our experienced mediation law firm to experience our focus on making sure that the time is spent to ensure that all parties are heard and every effort is made to carve out creative solutions.
At the Mediation Offices of Martin F. Triano, I assist people in the San Francisco Bay Area, throughout the State of California and internationally in variety of mediation matters, and legal disputes. Call (510) 548-8081 or contact me online. We do not charge an Administrative Fee and my admin will answer questions as to scheduling and costs. We provide zoom sessions , telephone conference calls, as well as in-person sessions at one of our offices located in the San Francisco Bay Area or throughout the State of California.
Marty, you have been the BEST and with the best demeanor at all times. I could definitely learn a thing or 20 from you about negotiating, dealing with high-conflict people and cases.
Thank you for your assistance above and beyond the call of duty.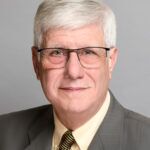 Martin F. Triano, is a passionate, animated mediator with a practice that focuses on International Law, Real Estate, Probate, and complex Family Law matters. He has earned his…

San Francisco County Superior Court "Settlement Officer of the Year
San Francisco County Superior Court "Settlement Officer of the Year